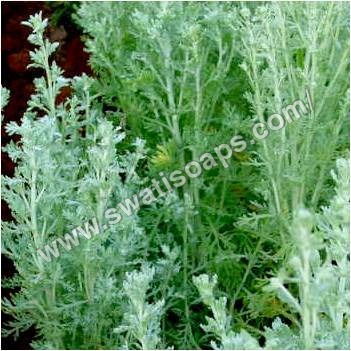 Davana Essential Oil
Product Code : ES-03
450 INR
Price And Quantity
Minimum Order Quantity

:

100
Unit of Measure

:

Milliliter/Milliliters
Product Description
DAVANA ESSENTIAL OIL
Quantity: 10 ml bottle
Price: Rs. 450.00/- per bottle

Botanical Name: Artemisia pallens
Plant Part: Stems and Leaves
Extraction Method: Steam Distilled
Description:
Davana is a small plant with the oil coming from the stems and leaves.
Color: Dark green to reddish-brownish green viscous liquid.
Aromatic Scent: Davana Essential Oil is a difficult oil to describe because it is capable of smelling very different on each individual. The feedback tends to alternate between masculine floral scents through to a woodsy, balsamic odor.
Aromatic Description: Rich Sweet, Fruity, Slightly woody with a scent of Vanilla and a subtle camphorous note.
Davana

Oil Health Benefits
Antidepressant: One of the foremost uses of Davana oil in Ayurveda has been in the treatment of mental disorders. The oil possesses excellent antidepressant properties. When administered, it relaxes the nervous system and induces tranquility in the mind. Due to its calming effect, Davana oil is also efficacious in curing emotional stress, anxiety and high blood pressure.
Antiseptic:
Davana oil is widely known for its antiseptic properties and is very effective in eliminating the presence of germs and bacteria when applied to an open wound.
Davana
oil also facilitates the healing of cuts and bruises and staves the onset of life threatening bacterial infections such as tetanus from setting in. The oil protects the skin from the threat of external bacterial and viral infections. It can effectively cure rashes, sores and other related skin infections.
Cosmetic:
The oil possesses unique skin rejuvenating properties and has found to be effectual in the treatment of acne.
Davana
oil is used to remove stretch marks from pregnant women after conception.
Decongestant and Expectorant:
Smokers are more prone to chest congestion caused due to the accumulation of impurities and phlegm in the lungs.
Davana
oil is a natural decongestant and expectorant that can be used by smokers to provide instant relief from chronic congestions and other respiratory illnesses. As a natural expectorant, it clears out the passages in the larynx and pharynx and prevents the onset of breathing disorders such as asthma.
Anti Viral: Davana oil fortifies the body's natural defense mechanism against the imminent threat of viral attacks. It has the ability to penetrate the protective layer or cyst of a virus and destroy it. As a result, the oil has been lauded for its ability to treat viral infections such as measles, cough and cold and influenza.
Anxiety, wound healing, antiseptic, coughs.