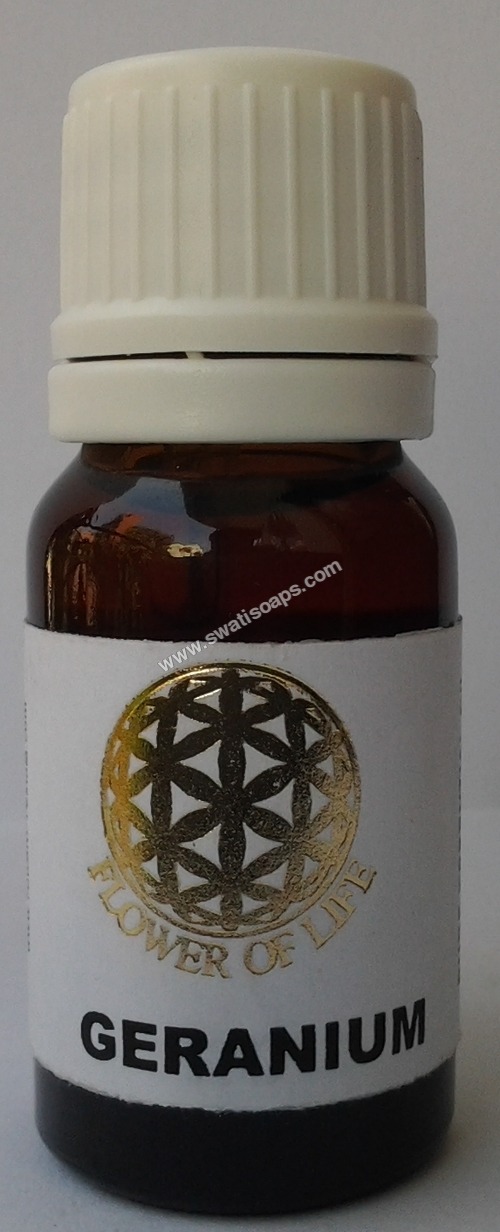 Geranium Essential Oil
Product Code : 46
Product Description
GERANIUM ESSENTIAL OIL
Quantity: 10 ml bottle ONLY
Price: Rs. 450.00/- per bottle.
We are able to gain immense expertise in delivering Geranium Essential Oil to our clients. The offered range possesses a sweet herbaceous fragrance which is similar to the aroma of a rose. Ideal for all skin types, the offered assortment consists of uplifting properties and helps to cope with premenstrual tension. Ideally used in cellulite treatments, the offered range is available in hygienically packed 10 ml bottles.
Features:
Antiseptic,
Anti-depressant,
Act as an astringent.
Aids to balance serum levels.
Available in 10 ml bottle.
We don't sale them in bulk. We sale them in 10 ml pack.