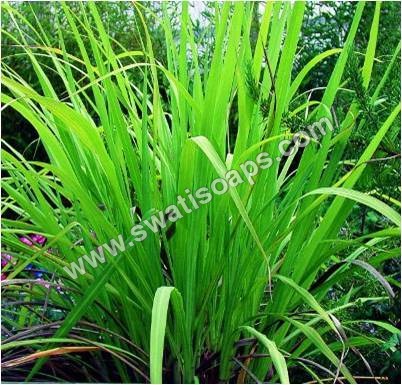 Lemongrass Essential Oil
Product Code : ES-05
100 INR
Price And Quantity
Minimum Order Quantity

:

10
Unit of Measure

:

Milliliter/Milliliters
Product Description
LEMONGRASS ESSENTIAL OIL
Weight: 10 ml bottle

Price: Rs.100.00/- per bottle

We are known as the foremost manufacturer, exporter and supplier of Lemongrass Essential Oil. This oil is useful to give relaxation to our muscles, digestion, depression and many more health problems. Our offered essential oil is processed by extracting steam distillation of herbs under the guidance of skilled professional keeping in mind of latest standards. This Lemongrass Essential Oil is available from us in various packaging for our valuable clients at affordable prices.
Features:
No side effects
Purity
Long shelf life
High effectiveness
Cymbopogon citratus or lemongrass is essentially a herb that has been in use for years in traditional Indian medicine. It is a type of an aromatic or scented grass, native to India that has various beneficial herbal and medicinal properties. The oil extracted from lemongrass is one of the best essential oils and aromatherapy oils with a number of health and skin benefits. The oil is extracted from dried lemongrass through a procedure known as steam distillation. The oil has a light and fresh citrus fragrance with a dark yellow or amber color. Mentioned below are the properties of lemongrass oil and some of the essential lemongrass oil uses.
PROPERTIES
Lemongrass oil has various medicinal, herbal and therapeutic properties. It has analgesic, anti-bacterial, carminative, deodorizing, febrifuge, fungicidal, antiseptic, antidepressant, astringent, diuretic, galactogogue, insecticidal, antipyretic, antimicrobial and sedative properties.
HEALTH BENEFITS
Relaxes Muscles: The most important health benefit of lemongrass oil is its ability to calm and relax the muscles. Its analgesic and sedative properties are extremely useful for pain relief from ailments like headaches, migraines, menstrual cramps and muscle strains. It provides relief from jet lag and stress.
Depression: Lemongrass oil is also useful in relieving symptoms related to depression, anxiety and panic attacks imparted by its antidepressant properties. This is one of the important lemongrass oil benefits.
Digestion: Consumption of lemongrass oil improves digestion and eases bowel movements in case of constipation. It also helps in easy digestion and absorption of fats.
Fever: Lemongrass oil has antipyretic properties that helps lower down temperature during high fever and also eliminates fever completely. Its febrifuge properties increases perspiration and eliminates fever. This is why it is called 'fevergrass' in Jamaica.
Infections: The fungicidal, antimicrobial and antibacterial properties of lemongrass oil make it beneficial in the prevention and cure of fungal as well as bacterial infections, both internal and external.
Nerve Tonic: Lemongrass grass oil can help cure many nervous system related disorders like Vertigo, Alzheimer's, Parkinson's disease, etc, by strengthening the nerves and the immune system as well.